Who doesn't love a good ghost story? I know I enjoy anything with ghosts in it. I read Haunted Ends for a blog tour and enjoyed the book. Now Elizabeth Price is bring us the sequel. Whispering Lily. We just have a little book blitz today but look out for this book!
Haunted Ends: Whispering Lilly
Genre: Mystery/ Paranormal
Expected Publication Day: May 26th, 2020
Publisher: Between the Lines
The Dead Inns paranormal investigations team is back in action with an all-new television show, Haunted Ends. With the help of their new ghostly member, Sam, the show's popularity has grown far beyond San Francisco. Rocky, the show's paranormal psychic, along with Sam, agrees to investigate the murder of a young college girl, Lilly Rosenberg. While doing so, the two are reunited with old friends as well as meeting new interesting ones… bodies optional. Their spooky adventure leads the crew of Haunted Ends into peril, fighting for their lives in the middle of the Mojave desert against the ghost of a long-dead serial killer, Irving Keegan.
Coming Soon!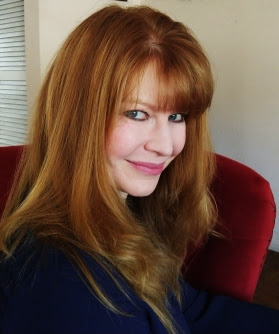 Elizabeth grew up in Redlands, California as an only child. The lack of siblings, cousins, or even kids in her neighborhood to play with sparked her imagination to life. She spent most days entertaining herself with elaborate stories, even doing so when her attention should have been elsewhere—like on her schoolwork.
As a teen, Elizabeth dove headfirst into the geeky culture of Star Trek and other science fiction and fantasy novels. She became so consumed that she spent all her free time and allowance on new books—eagerly anticipating their arrival. When she felt hindered by her limited allowance and the inevitable waiting period between new releases, it dawned on Elizabeth to revisit the creation of her own stories. This is where she was truly born as an author, pouring her imagination into multiple genres.
In 2009, Elizabeth graduated from California State University Fullerton with a bachelor's degree in Communications, emphasizing Entertainment Studies. She has taken numerous writing classes to hone her craft—everything from script writing to copywriting, story writing and more.
Elizabeth has been happily married to her supportive husband since 2001. He greatly encourages her in her writing endeavors and accompanies her on trips to haunted locations—her favorite pastime. She currently lives with her husband in Corona, California.